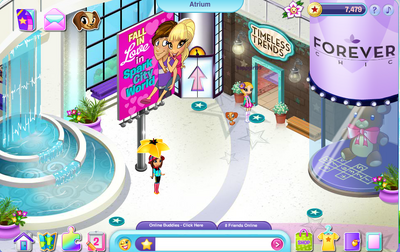 Please do not take not this version of the information without permission, thank you. The Atrium is where you can go to places. This place has been changed several times. There is also a kiosk in it called "Back Pocket". Atrium is in the bottom of the Food Court .
Back Pocket
Edit
In the Atrium there is a kiosk called "Back Pocket" where you can buy gifts for your boy. The shop was first added on Oct. 21, 2013 when the boys first came or added to SCW.
Underwater Area
Edit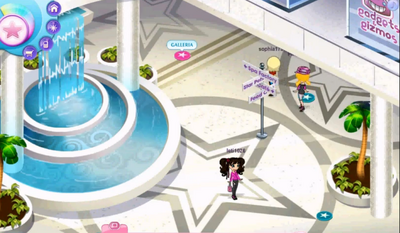 Only in the Atrium, you can access a place called "Underwater Area" which is exclusive to VIPs. If you click a star pad on the waterfall, it will lead you there. The area was added in February 2015.
Ad blocker interference detected!
Wikia is a free-to-use site that makes money from advertising. We have a modified experience for viewers using ad blockers

Wikia is not accessible if you've made further modifications. Remove the custom ad blocker rule(s) and the page will load as expected.