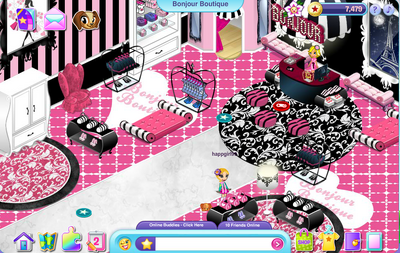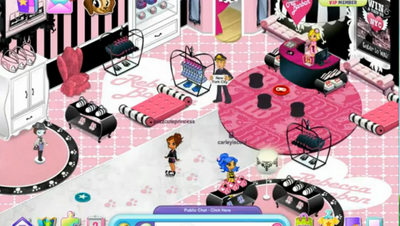 Please don't take information without permission, thank you. Bonjour Boutique is a boutique based in France. It is connected to Bonjour Suite and the Penthouse which is now removed.
Bonjour Boutique was originally Bonbon Boutique which was based on New York City and Rebecca Bonbon. Originally Bonjour Suite was Bonbon Central Park View in order to get there you needed to unlock the Bonbon game, which in the boutique if you click a man it takes you to Central Park View if you unlocked the game, although this place and Bonjour Suite are no longer based on "Rebecca Bonbon", you still have to beat the game in order to unlock the place. There was a Penthouse which was connected to Central Park View and this place but is no longer available after the change on April 24, 2013.
Ad blocker interference detected!
Wikia is a free-to-use site that makes money from advertising. We have a modified experience for viewers using ad blockers

Wikia is not accessible if you've made further modifications. Remove the custom ad blocker rule(s) and the page will load as expected.