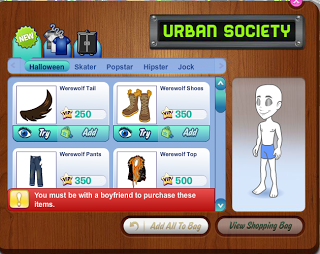 Please do not take this version of the information without permission,
thank you.
Urban Society is a shop where you buy clothes for your boy. You must be a VIP and on boyfriend level in order to buy the clothes and you must be with your boy when you are at the store in order to buy. The shop was first added on Oct, 21, 2013 when the boys first came.
Ad blocker interference detected!
Wikia is a free-to-use site that makes money from advertising. We have a modified experience for viewers using ad blockers

Wikia is not accessible if you've made further modifications. Remove the custom ad blocker rule(s) and the page will load as expected.